Compost Activators


A 12 week intensive programme to provide follow up guidance for people who have done the Blue Borage Hot Compost online course.


Set your goals, brainstorm the steps to achieve them, and celebrate your successes.


After 12 weeks, you'll be better able to make as much Hot Compost as you want, when you want, how you want.


Limited to 12 people in each cohort.


Next intake January 1st 2022.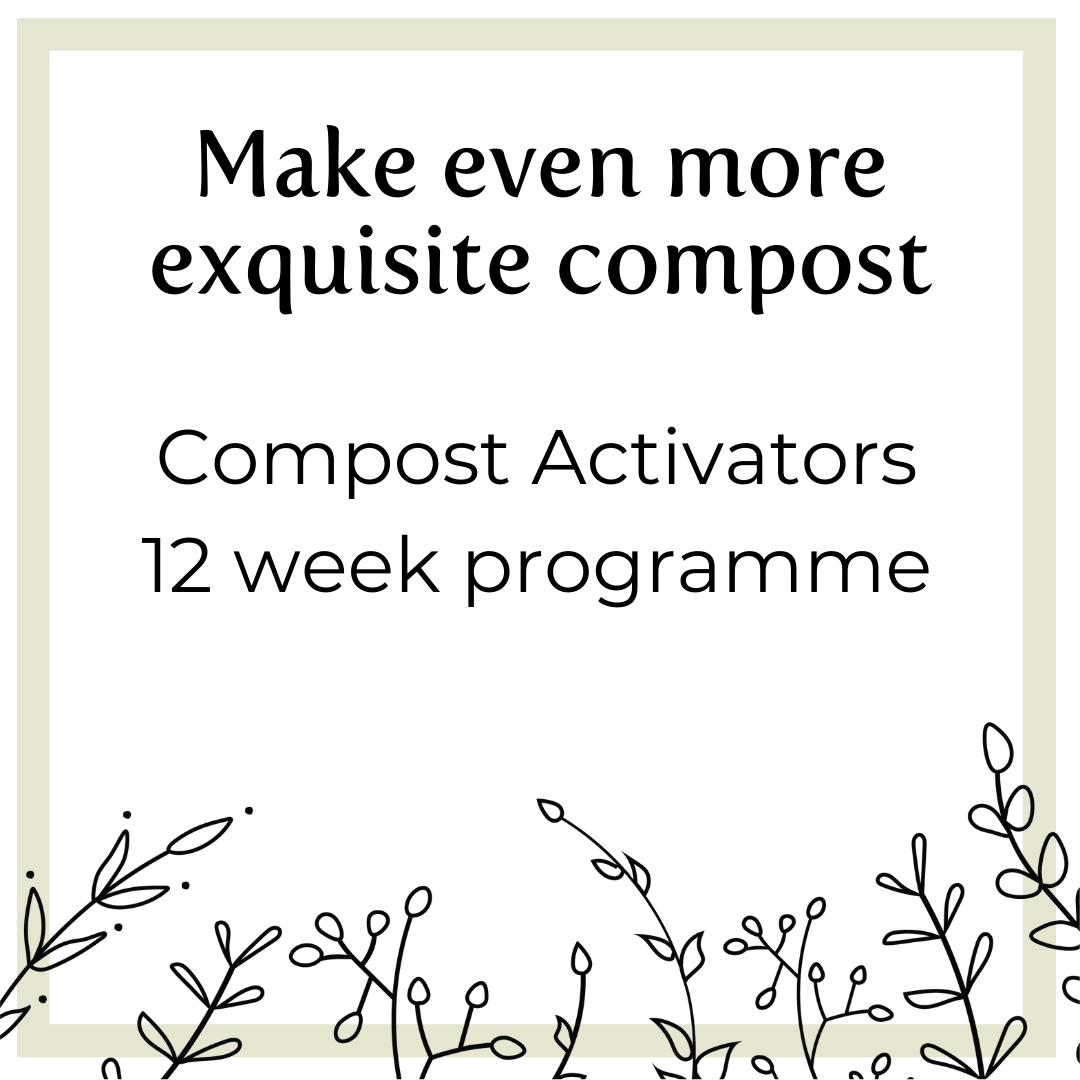 How does this programme work?
You've got access to me for 12 weeks: 2 Zoom calls a month on the 1st and the 15th of each month from 7pm.
Each person will have a unique compost project they are working on, and you'll get a weekly email to track your progress.
My goal? To help you overcome any blocks in your way and see you make oodles of exquisite compost, either at home, at work or in your community.
Are you in for the journey?