Hot Composting: Turn your garden waste into precious soil using biodynamic composting


Let's be honest - compost is a bit of a dirty word in gardening circles.
Everyone uses it, but nobody REALLY wants to talk about it.


Could it be that the mysterious alchemy that is composting is just not understood, and rather than learn how to master the art of composting, it's easier to outsource it??


Maybe we've had years and years of accepting that compost is 'difficult' or 'smelly' or 'ugly', and as each negative adjective is tacked onto the concept of composting, the process has slid further and further from visibility, until we now have a situation where precious resources are actually removed from gardens and composting happens far, far away.


What's even worse is that our town planners and architects are designing composting out of our environments at an alarming rate... and in some places around the world, composting is now illegal in the home garden.
Here at Blue Borage, we are reversing this trend, and taking delight in the process of making soil.


Come and join in the fun!


Hot composting is a little different to using a plastic compost bin or worm farm. It's not difficult once you get the hang of it, but there are a few tips to help make sure you are making great soil in your garden. Hot compost is a great way to deal with garden waste - if you are most interested in dealing with food scraps, then I recommend worm farming or a rodent-proofed compost bin instead.


Once you've got the hang of this hot composting method, then you can incorporate food scraps, but for starters I recommend mastering the technique with just garden waste.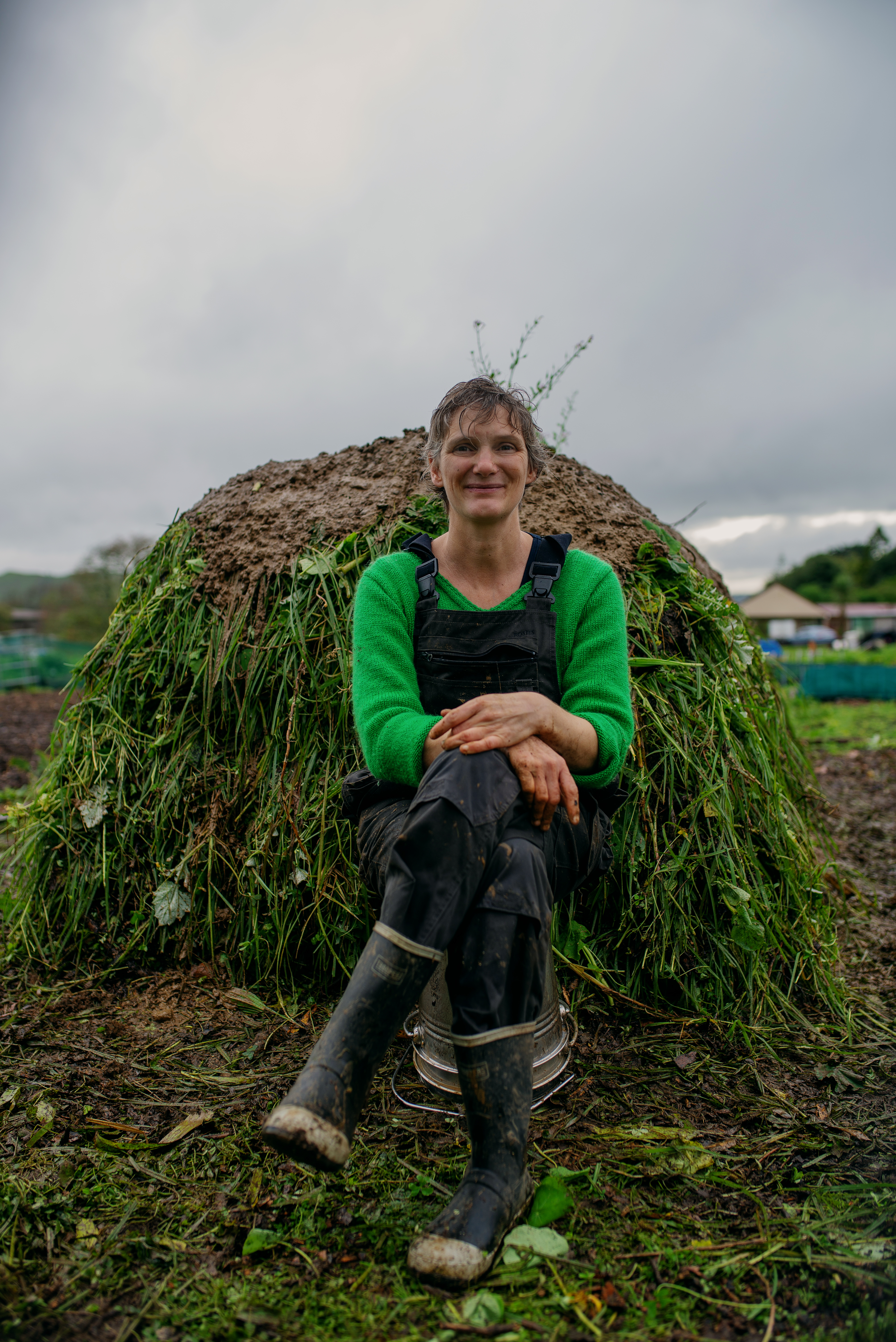 Why do I get so excited about compost?
It came as a surprise...
I used to fill the boot of my car with bags of compost, potting mix, container garden mix, and somehow felt that was 'better' for the garden because an expert had made it.
I used to stuff the weeds from the garden into an unused corner of the section, and use my compost bin 'tardus' style - always adding food scraps, but never getting much soil to use in the garden.
Hot composting changed all that, and I'd love to show you how you too can make use of everything in your garden to make healthy soil.
Course Content
Become a soil maker, making 'Soil with Soul.'


Learn what to gather, where to build your compost, how to build it, and what to expect when you open it up.


In this course I show you how to use the Biodynamic Compost Preparations. These are sold by the biodynamic association of New Zealand, or you can contact me to purchase a set if you just want to try them before joining the association.


The videos are quite short, but give you enough information to get you started with your own hot compost.


Why short videos? To be honest, I would rather you were making compost than watching me talk about it for hours and hours.
You don't need a fancy compost bin - honestly
Here's an example of an in-situ compost pile, which later became a garden bed (three months after the compost was built)
If you are someone who wants to both improve your soil and also maintain a tidy garden, then this method is well worth your time and attention.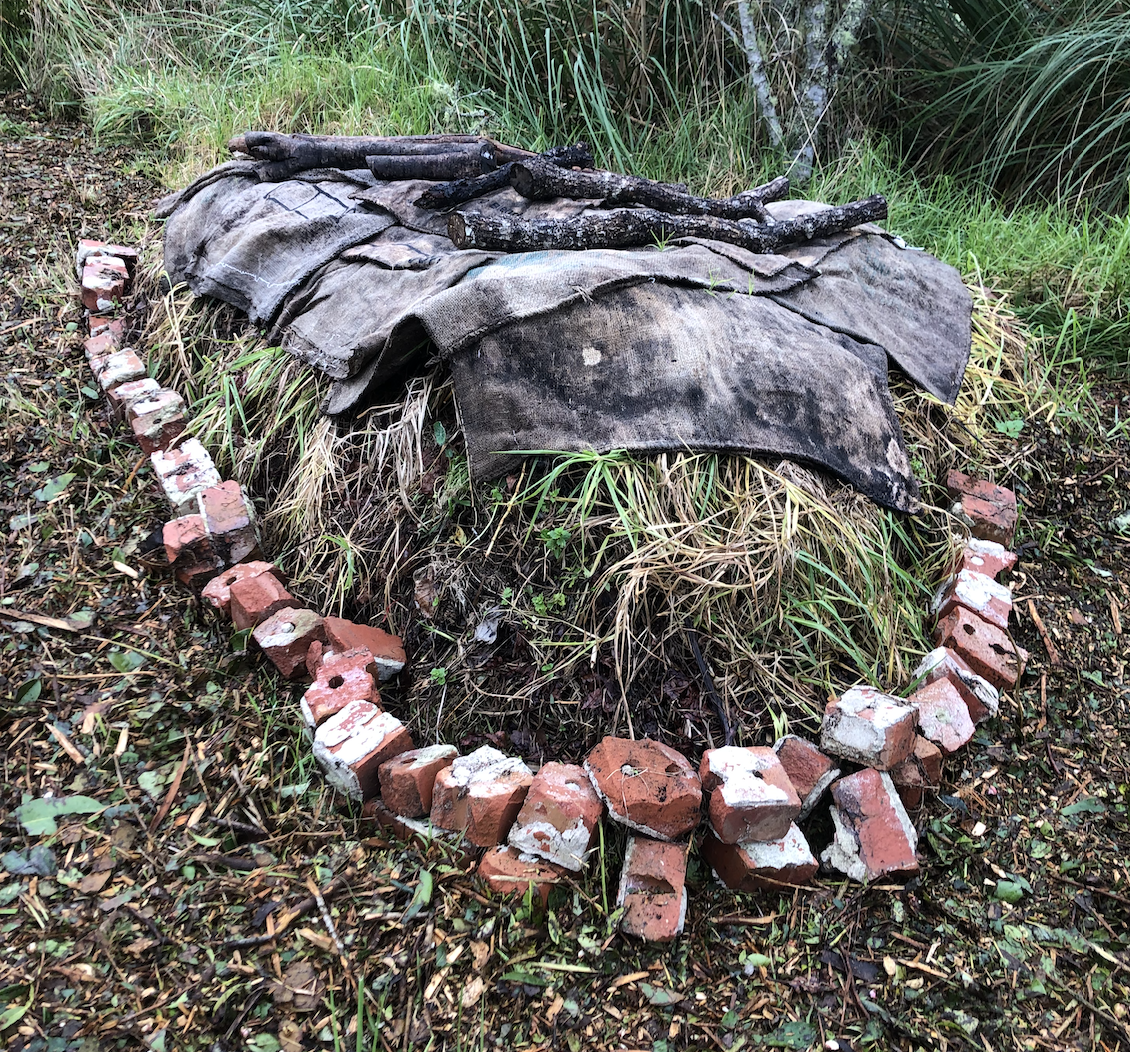 In situ compost
You can use this method to build compost right where you want a garden bed. This is SO EFFICIENT!
Once you get started, you may start wondering why so many people are paying to have their garden waste removed, and then paying again to buy soil in plastic bags.
This method of composting really is walking the talk of what it means to be circular.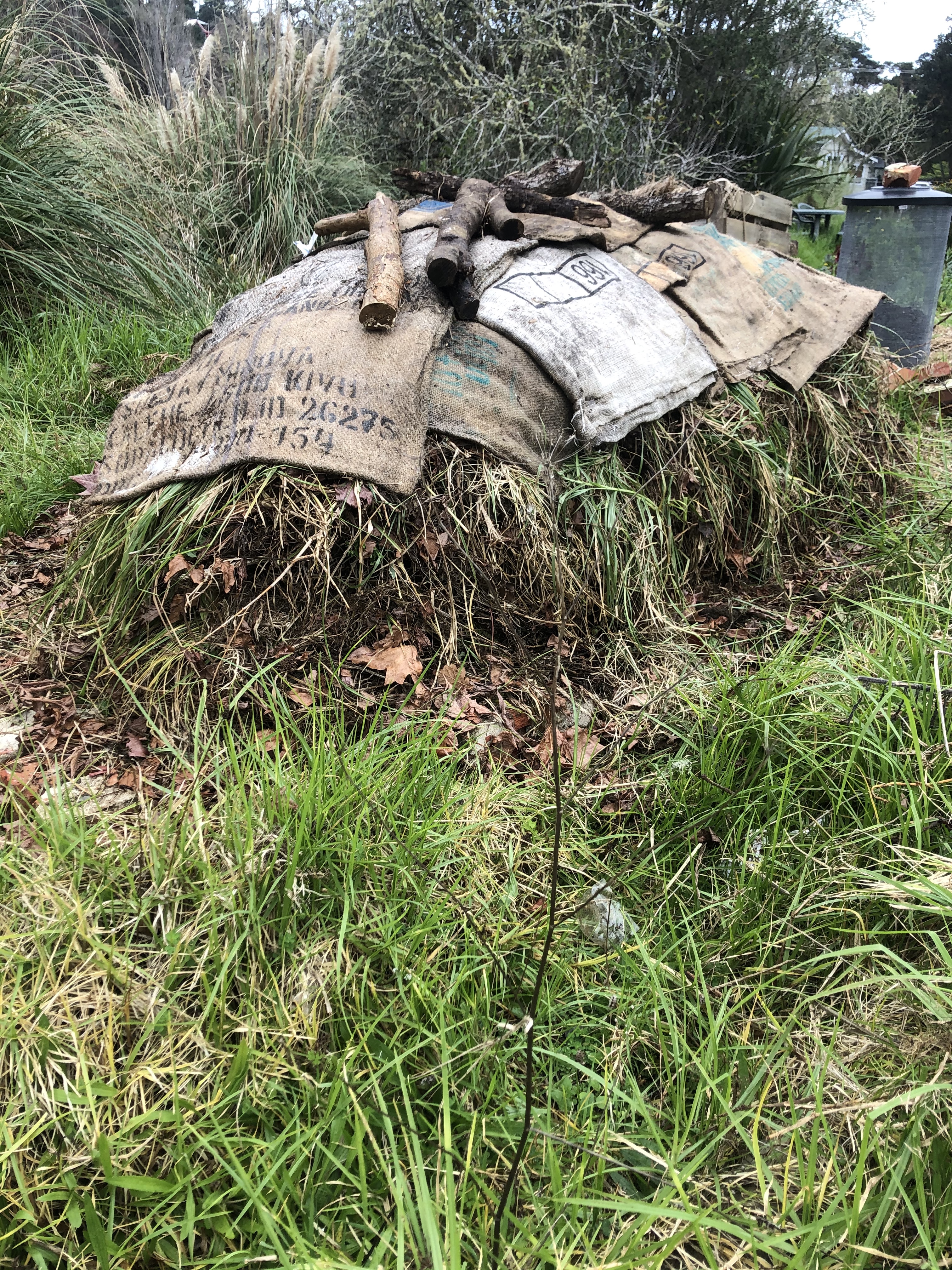 No special equipment needed
You don't have to spend thousands of dollars on a fancy compost enclosure. What's needed is the right building technique.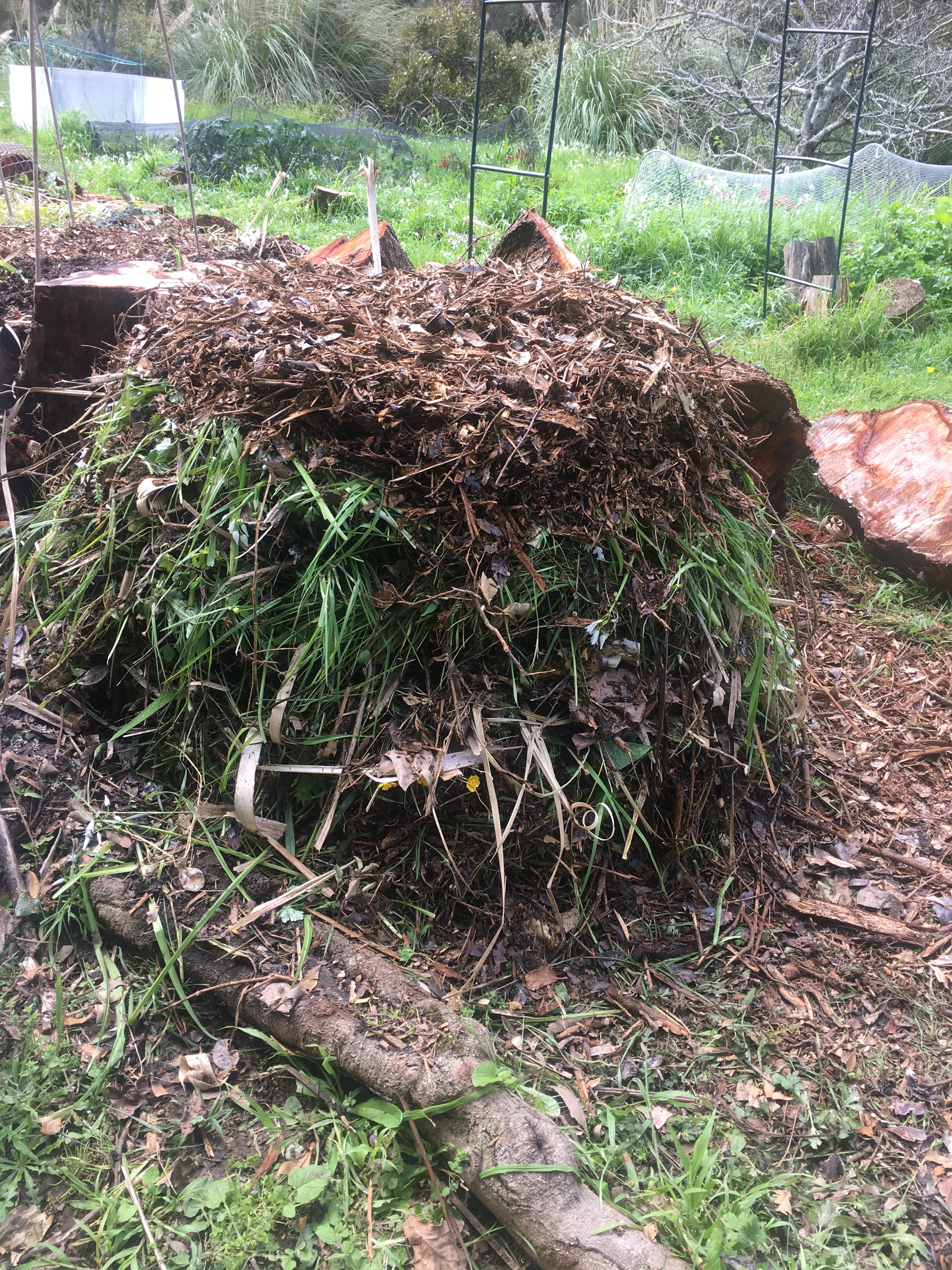 Small piles can still be effective
A little pile like this might not get very hot, but it will still hold a surprising amount of garden waste.
Not included in this course: the biodynamic compost preparations
I use these six herbal remedies to enhance my compost. They are available to purchase wholesale from the Biodynamic Association of NZ if you are a member, or you can get a set from me at retail value when you do a workshop or composting course.
Send an email if you'd like more information: [email protected]
The hot composting method still works without these six compost preparations, and I sometimes recommend mastering the technique before adding in the biodynamics - so you can really see the difference.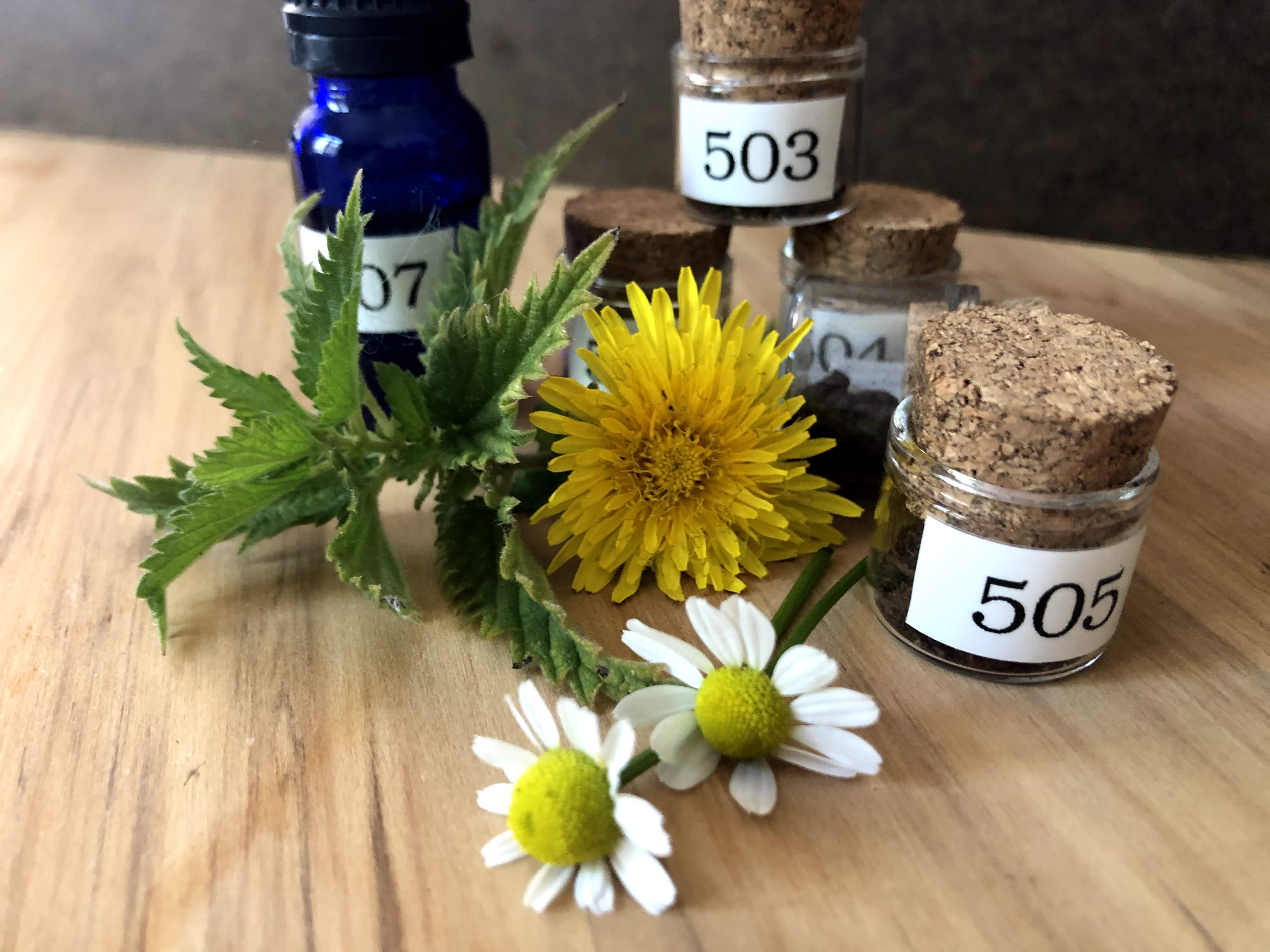 Frequently Asked Questions
1) Do I need a big compost system before I can do this?
No, I'll show you how you can make a free standing pile, or how to use something as simple as shipping pallets as a temporary wall. If you have a large compost system (one cubic metre minimum), then you can also use this method in that system.


2) Will you show how to make the biodynamic compost preparations?
No, but I will show you how to use them. I get my compost preparations from the Biodynamic Association of New Zealand, and while I am learning to make them wherever possible, it's going to be many years before I master it.


3) What if I don't have the biodynamic compost preparations. Is this course still useful?
Yes it is. I add the compost preparations to about half of my compost piles. They add a little more softness, and the compost will also break down into a finer consistency, but you can make perfectly good compost without the biodynamic compost preparations. In some ways, it would be interesting to master the method before using biodynamics, so that you can really see what difference they make.
Perfect for schools
This is an example of a primary school where the children were involved in building the hot compost.
The highlight seems to be watching the temperature change in the week or two after building the pile.
It's like magic!
There's more help available if you want 1:1 guidance....
I also offer Zoom coaching, and if you are in driving distance of West Auckland, then I can create a customised package for you where I come out and make compost with you.


Perhaps we set up a compost party? This could look the bespoke package I offer for workplace edible gardens.


The options are unlimited - email me your suggestion at [email protected]