Circular Gardening Online Hub
(was the Winter Garden Club)
Learn the skills to transition your garden from conventional gardening methods (or organic gardening) into a biodynamic approach.




What's included?


The Lazy Gardener Tool kit
Biodynamics doesn't have to be overly complicated, and often looks like good old-fashioned common sense gardening.


Learn the techniques Katrina uses with customers all over the world to create a sanctuaries of delicious food and beautiful flowers grown in exquisite composte (i.e. healthy soil).
Office Hours Mondays 7pm starting June 6th:
A chance to bring your questions and talk through your goals, brainstorm ideas and hold yourself accountable week by week.


Starting in September 2022 as a trial till December 1st 2022: Voxer office hours Mondays 12pm-5pm (NZ time)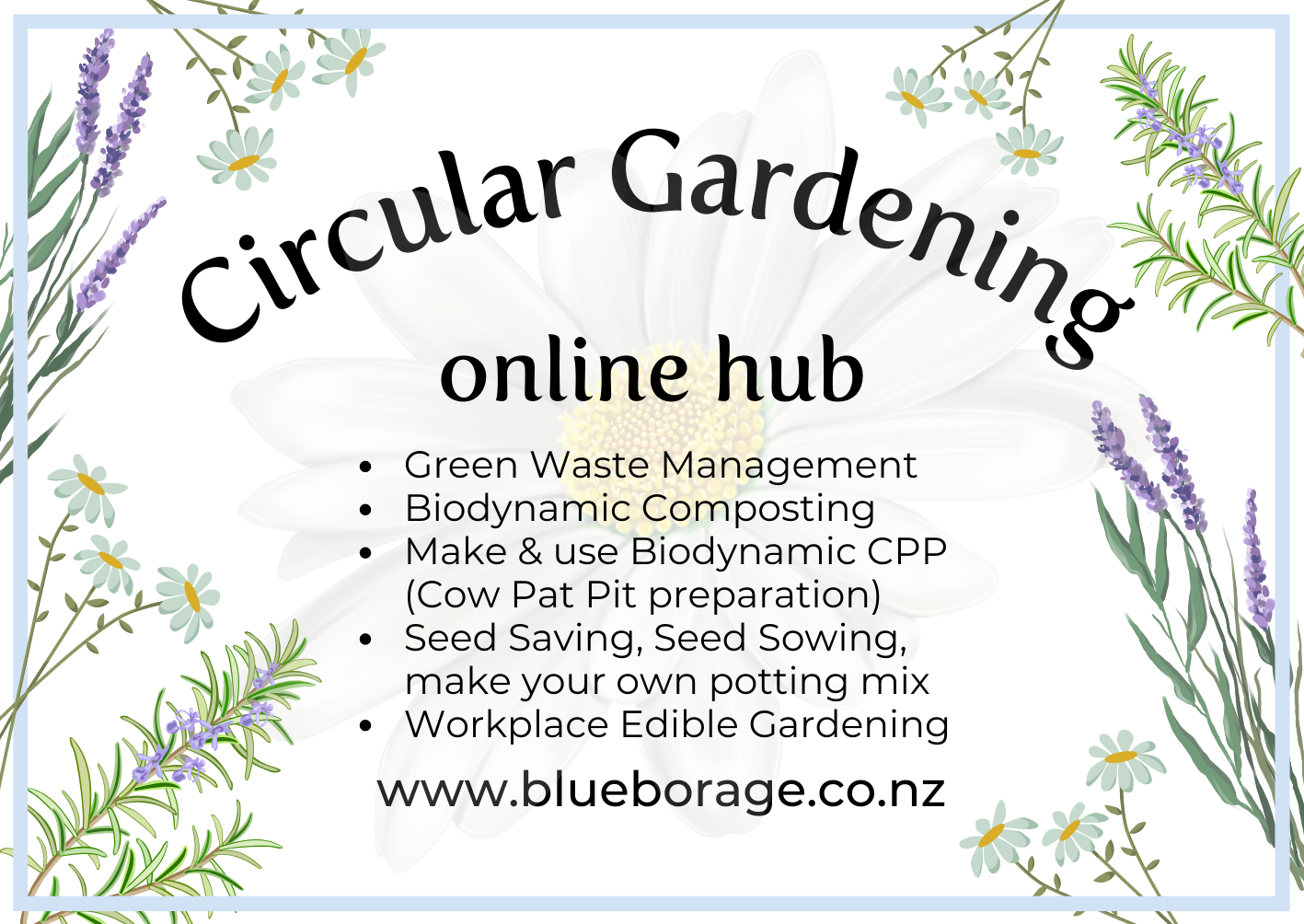 Office Hours
Each week through winter and to the end of September there are Zoom Q&A sessions.



Zoom links all inside the course.


Can't make it to a Zoom session? Send your questions anyway, to get a personalised Loom recording from Katrina.
This is for you if....
You lose motivation to garden when it's cold and wet, and you need 'quick wins' - practical tips to make incremental progress, with in-built cheerleading style encouragement to celebrate your wins.
You'd like to feel more in control of your gardening tasks.
You're curious about biodynamics. 
You like the sound of 'slow' gardening.
This is not for you if....
You're a commercial grower looking for ways to grow food more for less effort. Blue Borage is more about home gardening and helping people take the pressure off the soil.
You are looking for a rigid prescription to follow without having to think.
You hate being outside.
You don't enjoy watching things grow.
You're looking for an instant solution.