Remote Consultations with Katrina
Are you ready to get your composting better optimised, and start USING all the soil you're making to actually grow food?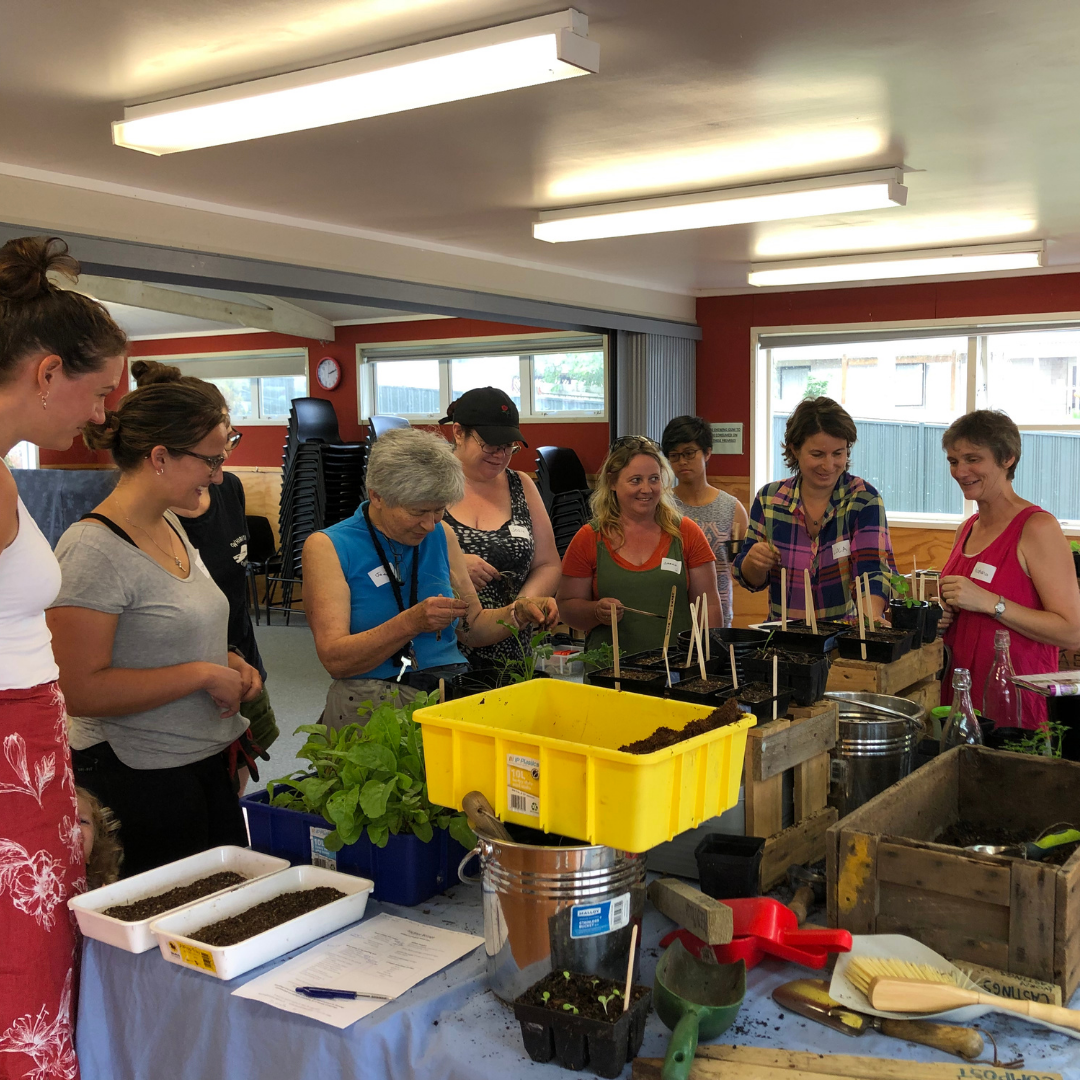 Inspired
"I attended the Blue Borage gardening course which met over a number of weeks. I was quite disenchanted with gardening and facing a tangle of weeds in my garden after being away from it for a while. Katrina's workshops inspired me to look at gardening in a completely new way. I have made friends with weeds (and other gardeners), discovered hot composting and developed new skills and a love for gardening again and it shows in my bountiful garden. Highly recommend."
Didn't know where to start
"I had been interested in gardening for a few years now but had been more of a "reading/listening to podcasts gardener" not really knowing where to start. I came across Katrina & signed up for her 3 month coaching & am pleased to say that has all changed. We got stuck straight in making compost, sowing seeds, introducing worms etc. I would definitely recommend Katrina for her great knowledge, easy manner & totally hands-on approach. She gives you the information you need but also explains the why behind it & encourages you to think through your actions also. I'm now well on my way to having my own little piece of garden paradise."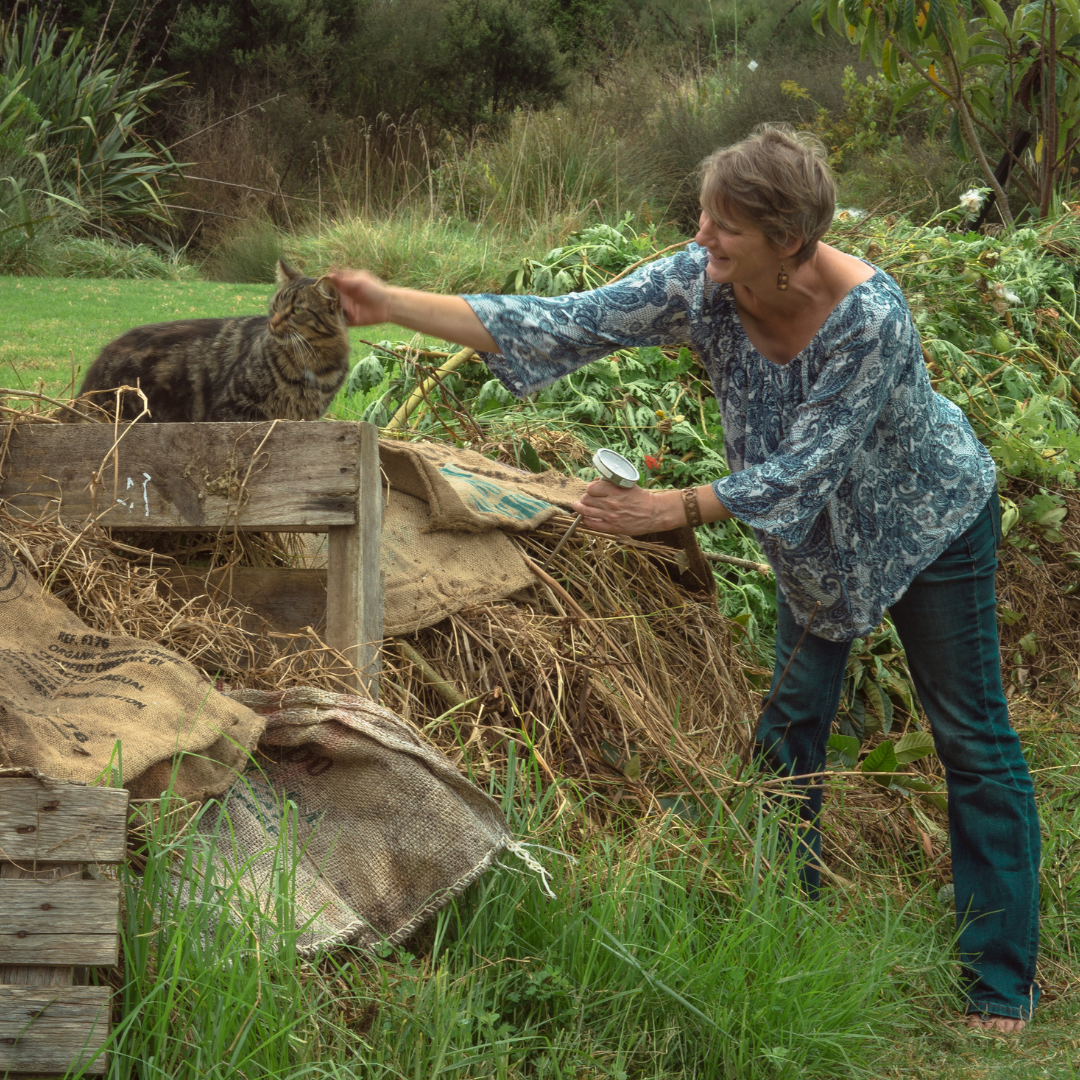 "I contacted Blue Borage because I wanted to have really great soil for my veggie gardening. Katrina and I spent an afternoon preparing a hot compost pile together. This was an incredibly practical session for me and we chatted heaps about gardening as we worked. In addition, Katrina brought a container which will function as an in-ground worm farm which is working a treat. I plan to replicate the composting and worm farms all round my section to ensure that my soil is of high quality for the veggies, we will grow and eat."
You may have questions about:
composting
managing your green waste
no dig gardening
worm farming
seed sowing
companion planting
using biodynamic preparations
scheduling your gardening tasks using a biodynamic moon calendar
getting a community composting initiative started
We can tick them all off one by one, or prioritise the most important topics to get you out in the garden with a greater sense of satisfaction, connection and progress.
If you'd like my focused attention on your gardening projects, please book a slot by first filling in the intake questionnaire at the bottom of this form.
How it works:
Fill in the intake form.

Pay for the coaching.

Find a time slot.

We meet online, using the Zoom link that my calendar booking system (Calendly) give you.
There are so many steps in this process! Such is the world of automated online coaching.
If the technology annoys you, then please just send me an email at [email protected] and I can send you an invoice and we can find a suitable time the good old fashioned way.
Sessions are NZ$150 each, generally prepaid on this platform.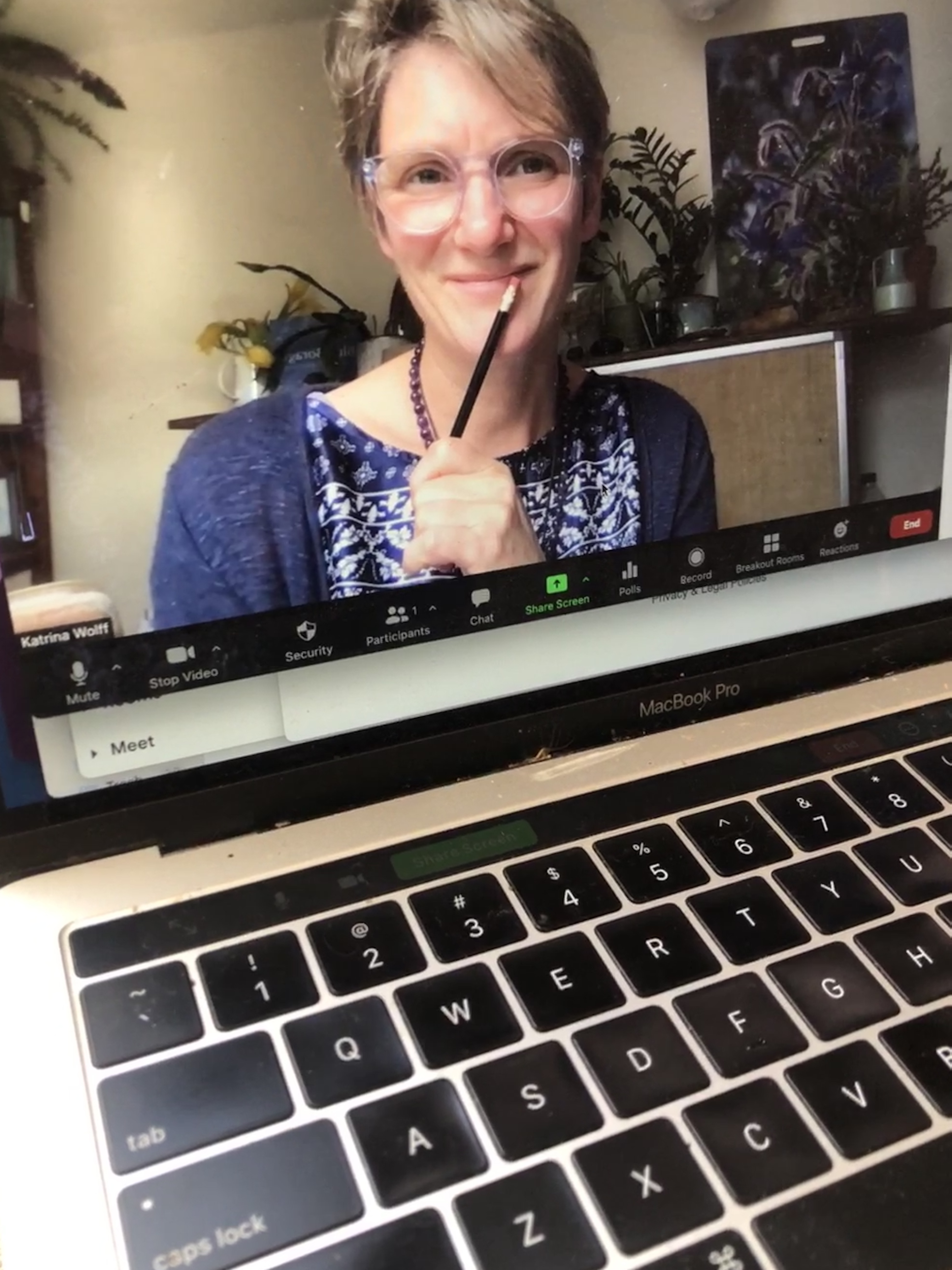 What are your gardening goals?
Back when I began my business, I wanted to help inspire people to make compost - not the kind of compost we buy at the garden centre, but top quality biodynamic compost.
Maybe you're more interest in growing from seed, or starting a herb garden?
Whatever your situation, I'm keen to help you move ahead with your gardening goals and fall in love with your garden.
How to get started?
Fill in the intake form below - it helps if you let me know as much about your garden situation as is relevant. Are we diving into optimising your composting, or is this more about getting started with using the biodynamic preparations?
In the space of an hour long call we can generally discuss your edible gardening from a few perspectives, including seed sowing, making your own potting mix, companion planting, as well as the best composting methods to suit your space.
Thanks for submitting your information! Please continue with the checkout process.
Frequently Asked Questions
Do we have to meet on Zoom?
I find Zoom helpful because I can use my computer and share my screen, but if you prefer an old-fashioned telephone call, then that's absolutely fine!
How do I schedule my appointment?
You'll get a booking link to see my calendar. If there's not a time that suits you, let me know - I'm sure we can find something that suits both of us.
Can I purchase coaching more than once?
Absolutely! If you find yourself in need of coaching additional sessions, you can purchase extras.